CeADAR has launched the CeADAR Excellence in AI Awards across six categories for 2022/23.
The Awards celebrate the success of CeADAR Members and Partners and showcase the successful collaborations which have had a considerable impact on AI Business Innovation in Ireland.
The six categories highlight the broad range of projects and organisations that have benefited from working with CeADAR.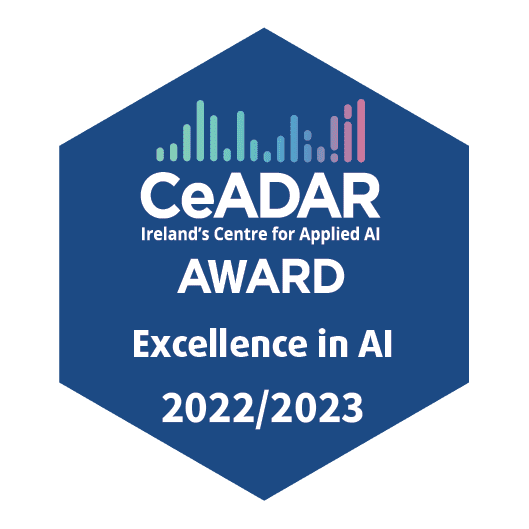 Winners of CeADAR Excellence in AI Awards 2022/23