University of Vietnam
Environmental Impact Award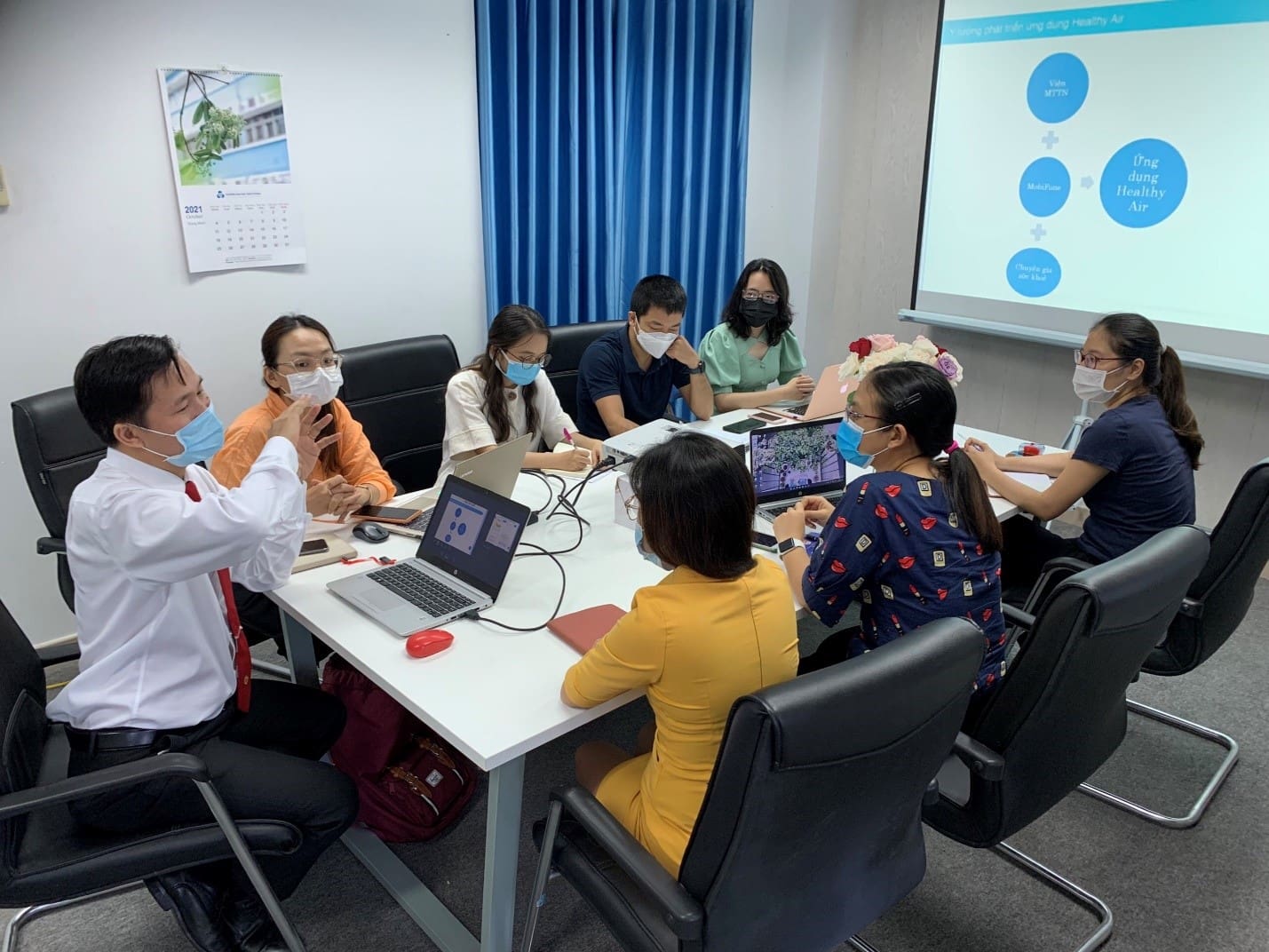 Congratulations to Vietnam National University Ho Chi Minh City who have been awarded the 2022/23 CeADAR Excellence in AI Positive Environmental Impact for the HealthyAir Project.
HealthyAir was a €340K project led by CeADAR in collaboration with Vietnamese National
University Ho Chi Minh City funded by the Irish Department of Foreign Affairs with the aim of
monitoring and analysing the sources and causes of air pollution in Ho Chi Minh city while
predicting air quality levels hours ahead using data from: meteorological sources, satellitedata, traffic data, agriculture emission and Industrial emissions.
The project had a huge big impact at government level in Vietnam, helping with their national
environmental strategy.This research collaboration between Ireland and Vietnam looked to address air pollution in densely populated cities using AI.
Ho Chi Minh City, one of Vietnam's most densely populated cities, had only one air qualitymonitoring station prior to this project. This is a stark contrast to Ireland, with more than 100 monitoring stations nationwide. The city also has an estimated 7.3m motorbikes and roughly 7,300 annual deaths that are linked to air pollution.
Collaborating with Vietnam National University, CeADAR installed six air quality monitoring
stations around the city. This data is then modeled using machine learning to predict the
level of pollution in different areas of the city for the next 24 hours.
These predictions are made available to the population with different colour coding – red,
amber and green – to help people decide if they should travel to parts of the city based on its
air pollution.
The long-term aim is to roll out the project to other cities in Vietnam, raising awareness
about the hazard that air pollution poses to those living in densely populated areas, while
providing a tool for evidence-based policy making
Located in the eastern part of HCMC – the most developed urban area of Vietnam, Viet Nam
National University Ho Chi Minh City (VNU-HCM) was established in 1995 by the
government to create a training center for undergraduate, postgraduate and science
research, following high-quality and innovative multidisciplinary technology. VNU-HCM
serves as the core of the higher education system and dedicates to the needs of socio-
economic developments.